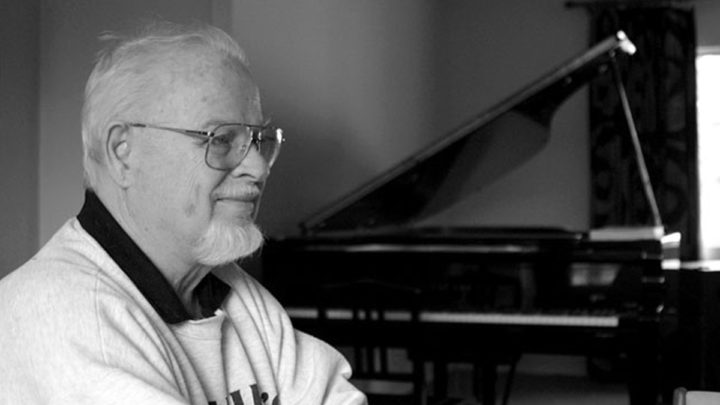 Interview conducted by Sarah Bacon for Housequake.com
I first saw his name appear in the credits for the "Parade" album, and since then, he's collaborated with Prince throughout his career, contributing string arrangements and orchesta work to tracks like "Pink Cashmere", "The One", "Goodbye", "Strays of the World" and most recently, "Te Amo Corazon" from 3121.
I didn't know much about Mr. Fischer, except what I had read in Prince's cryptic album credits and the often heard rumor that even after all these collaborations, the two had never met face to face. Was this true? So I visited clarefischer.com and got in touch via email. Many thanks to Clare Fischer for indulging a curious Prince fan, and to his wife, Donna, for transcribing his answers. I hope you enjoy learning about this special artist!
---
How did you first begin working with Prince?
There was a group called Chaka Khan and Rufus of which my nephew was the drummer. This put me into a kind of different orbit in the pop world and I utilized it to the nth degree.
What instruments do you typically use in your arrangements for Prince? Anything unusual that you recall over the years?
My favorite instrumentation as a writer is that of the symphony orchestra, although I have written for many different types of things, my preference lies here. My relationship with Prince is that he heard of my writing through Rufus and Chaka Khan and although I was not basically what you would call a rock musician, here again my classical training came to the front.
So the rumor is that you and Prince have never met in person. Is this true? Have you even seen him perform live?
I've never met Prince, and I was informed by people who had been with him that when asked about meeting me, he said, "I don't want to meet him. It's going just fine as it is." I saw him perform at the Grammy opening ceremonies in January 2004 when he performed using one of my arrangements.
Describe the process of a typical collaboration with Prince. Does he send you a finished track and you simply add your arrangement or is there discussion beforehand? What kind of guidance or instructions, if any, does he provide?
First of all he has left me completely free. It is a wise man who after he hires someone, does not interfere with his product. Prince was very open in this area. I think besides being a jazz writer, I have written for classical instrumentations, and that's how unlike most jazz writers, who have a non-classical concept of tone, I was orchestrally well versed. He sends me a cassette tape of his recording, and then I have my son, Brent, transcribe it. Then I write my arrangement in conjunction with this transcription.
What was your most challenging collaboration with Prince? Was there a certain track or album that was especially challenging?
Not really. One of the good features at the beginning especially was that he allowed me freedom and space to make value judgments.
What's your favorite work of all that you've done with Prince?
I have a great joy in writing for strings and one of the problems with this in the recording studio is money to pay musicians, so people are given such low budgets that you can't hire a large string section. Prince spends money and so I was able to write string sections as opposed to writing for a small string ensemble.
You've worked with many pop / rock musicians over the years including Paul McCartney, Tori Amos, Michael Jackson and Natalie Cole. When you think about your working relationships with other artists, how is Prince unique or different?
The open space that he provides. Most people want to tell you exactly what they want for an arrangement but then again they are not the writers so there is always a superimposition of their limited scope on what they conceive. A writer has to fight to get what he does. The worst person in conjunction with this is the producer who thinks that he has a special orientation toward what it should be. That's like comparing apples and bananas. I think that I was accepted by Prince because of that fact the fact that my writing was of a professional level through years of experience.
What do you find most interesting about working with Prince?
The fact that he allows me complete freedom in what I do.
From your perspective as a collaborator, is there anything about Prince that might surprise his fans to know?
One would think that he would have a tremendous ego which would interfere with your relationship. Prince does have a strong ego but he is not the kind who tries to superimpose that on you.
What in Prince's music do you tune into when working on an arrangement for his music? The music, the lyrics, something else?
Mostly the structure of the song, because that's what I fit my arrangement to.
You've worked with Prince for a long time through many albums. How do you think his music has changed or evolved over the years? Has the way you approach or contribute to his music changed over time?
No. My music is still the same as when I started because I have always maintained a high professional standard. I think the reason that I got writing for pop artists in the first place is the fact that they felt I added a layer of sophistication to their music.
Prince is not known for working with the same musicians for long periods, but his collaborations with you have lasted many years. Why do you think you and Prince have worked together for so long?
Because we haven't met personally.
What are you currently working on?
Mostly writing for myself. I have just released my latest album, A Family Affair featuring a complete choir of clarinets, with added woodwinds and brass for color, that I'm quite proud of. That makes over 40 albums of my own that are out there now.
To find out more about Clare Fischer, his music and his career, please visit http://www.clarefischer.com
Prince songs and albums that Clare Fischer has contributed to:
Parade (album credit)
Slow Love
Batman (album credit)
Graffiti Bridge
O(+> (album credit)
Pink Cashmere
Screams of Passion
Crystal Ball
Strays of the World
Goodbye ("the everbeautiful Clare Fischer")
Until U're in my Arms Again
The One
Old Friends 4 Sale
The Sun, The Moon & Stars
Call My Name
Te Amo Corazon
More about Clare Fischer's newest CD, A Family Affair:
It's a great recording of Clare's Clarinet Choir plus brass and rhythm – utilizing the talents of many of the finest musicians on the west coast. Beginning with Mulligan and ending with Strayhorn with compositions in-between by Clare, his son Brent and his brother, Dirk – Fischers all. Thus, A Family Affair. The music includes Latin Jazz, as well as standards, ballads, and some outstandingly beautiful improvised solos by Clare, Gary Foster and Don Shelton, among others – A delightful mix of hot and fast, cool and dreamy. For more information, please visit http://www.cdbaby.com/clarefischer and scroll down until you see "A Family Affair."
About Clare Fischer
Born on October 22, 1928 in Durand, Michigan, Clare Fischer is an uncommonly versatile musician, a master with many muses. Trained in the classics, inspired by jazz artists, healed by the rhythms of Latin and Brazilian music, his eclectic sound finds expression in every chart and instrument he touches. "I relate to everything," he explains. "I'm not just jazz, Latin, or classical. I really am a fusion of all of those, not today's fusion, but my fusion."
Since beginning his professional career, Fischer has recorded over 45 albums as leader and has arranged, composed and/or played on another 100 plus albums for other recording artists. In addition to Dizzie Gillespie, Fischer has written for Cal Tjader, George Shearing, Diane Schuur, Natalie Cole, Chaka Khan and Rufus, The Jacksons, Earl Klugh, Prince, Robert Palmer, Paul McCartney, Michael Jackson, Spike Lee, João Gilberto, Paula Abdul, and most recently Brian McKnight, Regina Belle, J. Spencer, Norman Whitfield, Branford Marsalis, Tori Amos, Terry Trotter, a French group – "Charts," a Japanese group – "Sing Like Talking," Vanessa Williams, Brandy, Tony! Toni! Toné! and many others. His arrangements for strings are truly a revelation.
In 1986 Clare won his second Grammy Award – this one for his album, "Free Fall," the first having been won in 1981 for his album, "Salsa Picante plus 2 + 2." Since that time he has spent more time as a jazz educator, performing solo piano concerts and conducting clinics and master classes in universities and music conservatories in Scandinavia, Europe and throughout the United States.
— Housequake